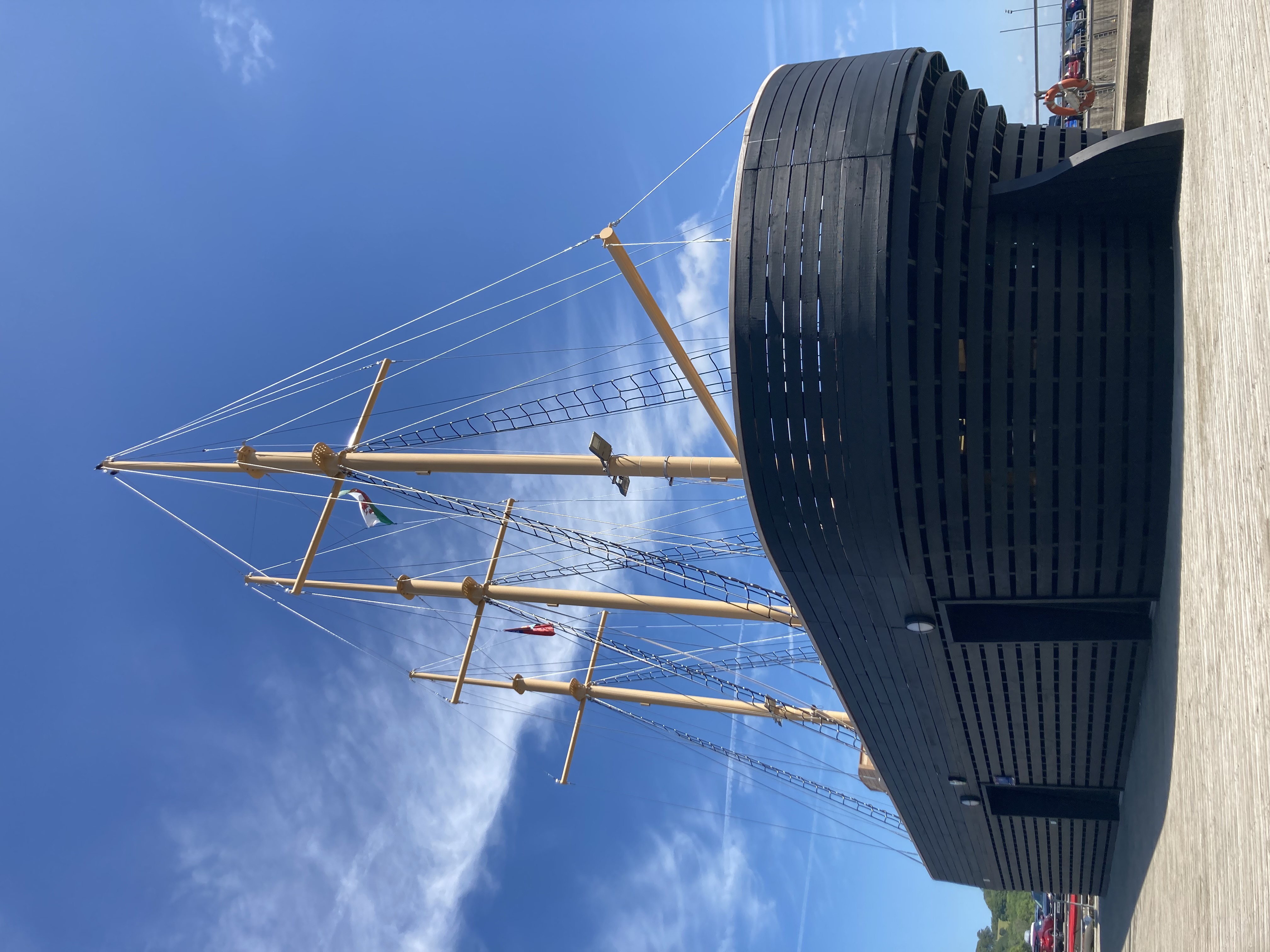 Size: 25.7m2*
Rent: £13,800 +VAT pa.
*Measurements are taken off-plan, and there may be slight amendments to unit sizes.
There is an exciting opportunity to let a small coffee shop below deck in the new Coastal Schooner on Saundersfoot Harbour!
Located on the National Events Deck, next to the popular Crabbing Centre, the Coastal Schooner is a life-size, three-masted schooner built in the likeness of the tall ships which once operated out of the harbour, and will also include an interpretation centre focused on Welsh maritime heritage from coastal trade to exploration and piracy; a high-ropes course up the schooner rigging; and outdoor cinema screen, requiring the prospective tenant of the coffee shop to work closely with the Harbour.
The coffee shop has direct access onto the National Events Deck, a large events and community space overlooking the harbour.
Interested in working with the Harbour? Please contact the Facilities & Communications Manager, Carys Mills, on 01834 812094 or cmills@saundersfootharbour.co.uk. 
Temporary Outdoor Food & Drink Stall
Temporary - August & September 2022
Want to bring your culinary creations to the beach this summer? We have space for an outdoor food and drink stall to operate this August and September in the busy seaside destination of Saundersfoot, near the popular and dog-friendly Glen Beach.
Sound like your cup of tea? Email cmills@saundersfootharbour.co.uk to discuss further.
Other Opportunities
For other business opportunities on Saundersfoot Harbour, please contact Facilities & Communications Manager on 01834 812094 or via email to cmills@saundersfootharbour.co.uk. 
Got a question?
Our friendly team at Saundersfoot Harbour will get back to as soon as possible with any queries you have about the new development or regarding the harbour facilities.