Outstanding New Business Premises Opportunities
Outstanding new business premises opportunities, that are available in one of Wales's busiest fishing and tourism destinations.
As the Harbour's Commercial Manager, I would like to draw your attention to the new Wales International Coastal Centre commercial retail units that may be of interest with your current/future plans, if you were to be interested in locating to the Jewel of the Pembrokeshire Crown.
The Wales International Coastal Centre at Saundersfoot Harbour is nestled neatly into the Pembrokeshire Coast National Park, Saundersfoot has been a popular Welsh holiday destination for generations due to its abundance of Blue Flag beaches, year-round tourist attractions, heritage sites, and 186 miles of Coastal Path; Pembrokeshire already attracts around 5 million visitors a year with a gross visitor spend of almost £600million
The Marine Centre of Excellence, to be complete by Dec 2019, will be the first of the business commercial opportunities which is positioned directly overlooking the golden sand beach and sheltered Blue flag water of Carmarthen Bay offering stunning unrestricted Coastal Views.
Commercial facilities on Offer: -
Restaurant and café areas (300m²) 90 cover
Activity/water sports facility (72m²)
Engineering workshop (160m² at 4.0M height)
Chandlery/ Commercial unit (88m²)
Marine /Engineering servicing/brokerage (248m²)
Short stay accommodation rooms
Further commercial opportunity within the Wales International Coastal Centre: -
The already complete National Events Deck (Sep 2018), one of the largest open-air decking performance areas in the country, with a capacity of up to 4,000 people, and will be utilized for local and national arts, music and sporting events, already establishing an international reputation for the region and suitable for hire for commercial opportunities and promotions.
Based on the National Events Deck will be a contemporary recreation of a three masted Schooner, to be complete midsummer 2020 that will support the Events Decking as well as being a visitor attraction in its own right, offering a base for performances / Heritage interpretation and retail.
The last of the developments and also due for completion Summer 2020 is Ocean Square. This development occupies a prominent central location within the village and will be redeveloped into a mixed-use commercial retail space. Offering commercial units from 14M2 – 85 M2 which surround a plaza that has an all year round whether retractable canopy, that is sure to be a tourism attracter for the village through the entire year. This will provide a central meeting point where visitors can gather and wander around the numerous local shops, restaurants and pubs.
Equally this facility will complement and support the Marine Centre of Excellence and the Heritage Coastal Schooner Centre in telling the story of coal in Saundersfoot and it's journey by sea to the four corners of the world.
The redevelopment of Saundersfoot Harbour will put Saundersfoot on the map and identify it as a high-quality tourism destination both national and internationally. For more information and a CAD flythrough of the development, please have a look at our website www.saundersfootharbour.co.uk and go to Harbour Developments Phase 2. There will be a Phase 3 and Phase 4, but that's another letter entirely! 
If some of the above resonates with your current/future plans, perhaps it would be beneficial to discuss the developments here at Wales International Coastal Centre at more length and to formally introduce myself. We have put a deadline to accepting Expressions of interest on the 15th July 2019.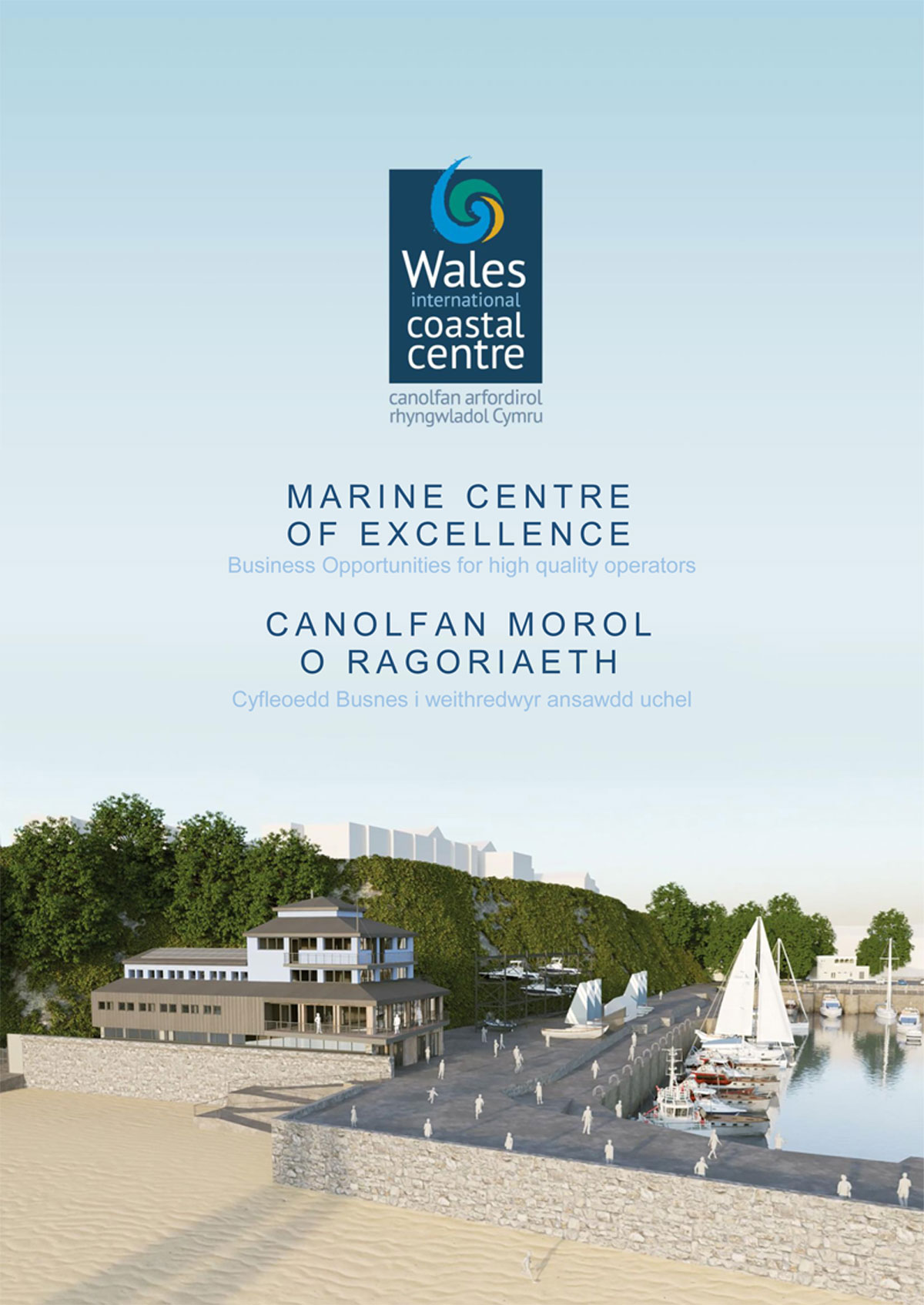 The Marine Centre of Excellence is a key part of the phase 2 development of the transformation of Saundersfoot Harbour into the Wales International Coastal Centre.
The position facing both the harbour and attractive sandy beaches makes this a very attractive location for business operators.
Due for completion in November 2019 it will include:
Restaurant and café areas (300m2)
Activity/Watersports Facility (72m2)
Engineering Workshop (160 m2 at 4.0m height)
Chandlery/Commercial Unit (88m2)
Marine/Engineering Servicing/Brokerage (248m2)
Mae'r Ganolfan Forol er Rhagoriaeth yn rhan allweddol o ddatblygiad cymal 2 o drawsffurfiad Harbwr Saundersfoot yn Ganolfan Arfordirol Rhyngwladol Cymru.
Mae'r safle sy'n wynebu'r harbwr a'r traethau tywod deniadol yn gwneud hwn yn lleoliad atyniadol iawn i weithredwyr busnes.
Dylid cwblhau'r gwaith erbyn mis Tachwedd 2019 a bydd yn cynnwys:
Bwyty a llecynau caffis (300m2)
Cyfleuster Chwaraeon Dŵr/Gweithgareddau (72m2)
Gweithdy Peirianyddol (160m2 a 4.0m uchder)
Uned Fasnachol/Cyweiriwr llongau (88m2)
Morol/Gwasanaethau Peirianyddol/Broceriaeth (248m2)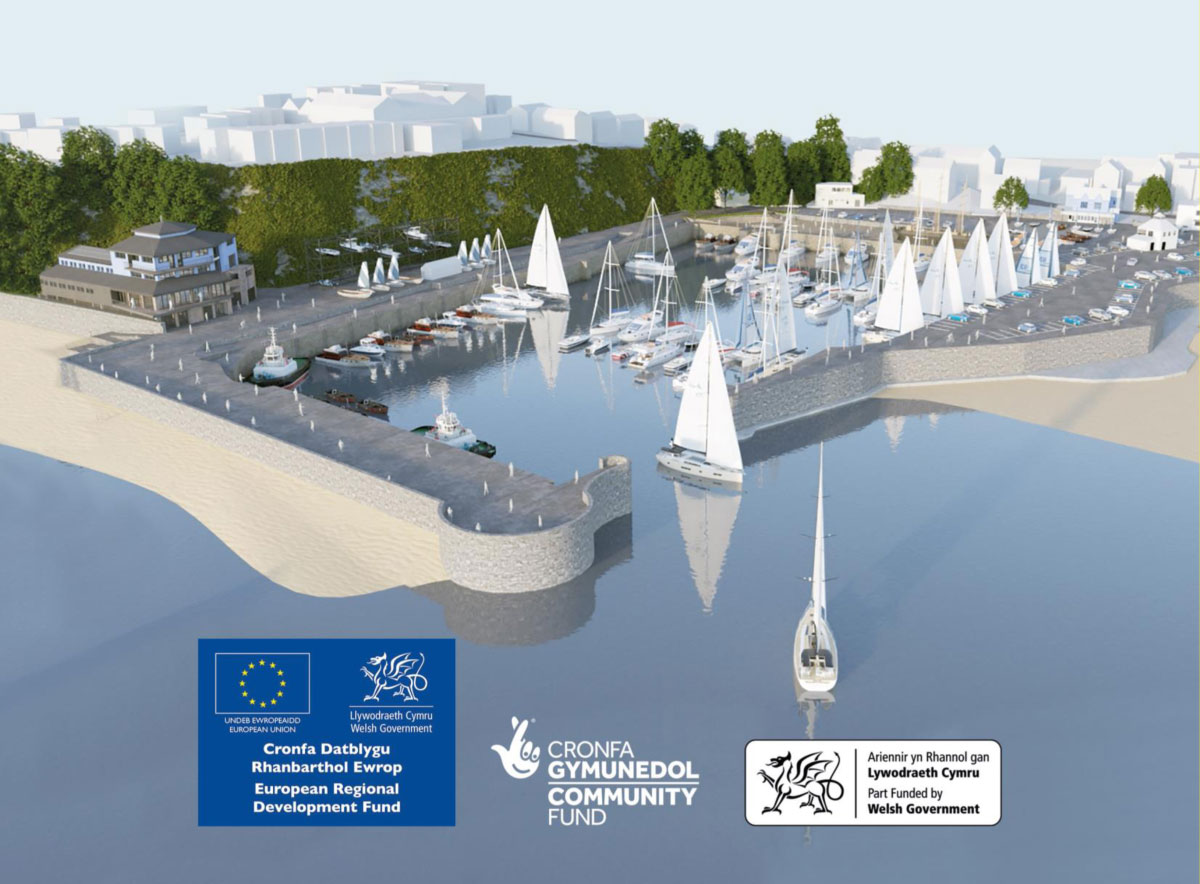 Got a question?
Our friendly team at Saundersfoot Harbour will get back to as soon as possible with any queries you have about the new development or regarding the harbour facilities.