2020 New Years Day Swim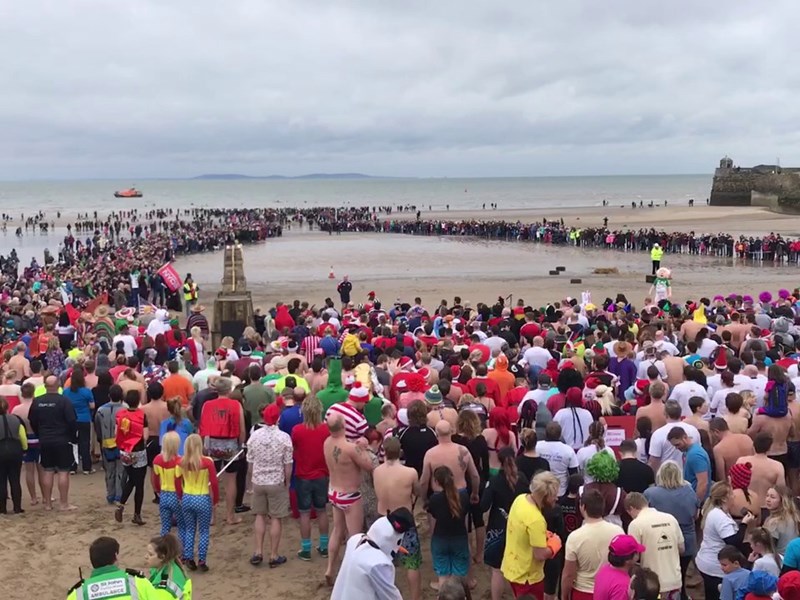 As one year ends another must begin and what better way to welcome a new year by watching the 2020 New Years Day swim. 
Everybody is welcome to attend the event but beware as Parking will be very limited here on the Harbour.
There is no theme for this years event but everyone is excited to see what costumes people can come up with.
You can purchase the 2020 Swim shirt at Elements of Pembrokeshire, The Strand, Saundersfoot. All profits from the shirt will be donated to charity.
All of the Car park earnings here at the Harbour will be donated to a charity so remember to pay when you park.
Everybody here at the Harbour is very excited about this year's event and we hope to see you all wearing the 2020 swim shirt around the village.
Saundersfoot Harbour
The Harbour, 
Saundersfoot, 
Pembrokeshire, 
SA69 9HE
Got a question?
Our friendly team at Saundersfoot Harbour will get back to as soon as possible with any queries you have about the new development or regarding the harbour facilities.