Saundersfoot Harbour Transformed into Major Marine Destination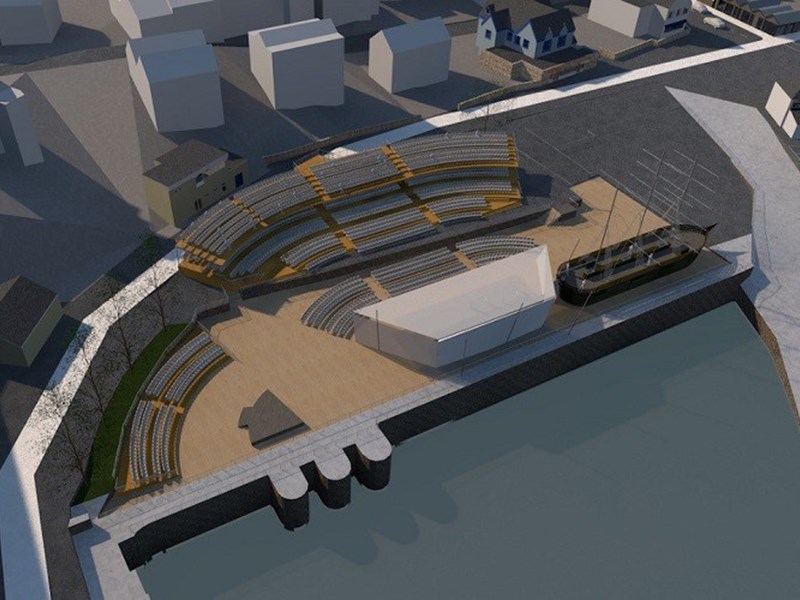 A Pembrokeshire harbour that has been operating since 1954 is set to become a major marine destination after opening The National Events Deck, a 20,000 sq ft multi-purpose decking area, with a £400,000 bridging loan from HSBC UK.
The National Events Deck is due to open this month and will be used as an events space at Saundersfoot Harbour for up to 4,000 people. The space will include an amphitheatre that can be used for local and national-scale events, ranging from theatrical and musical performances to food and craft festivals.
The National Events Deck marks the beginning of the second phase of the ongoing multi-million regeneration project of the Wales International Coastal Centre, which is due to complete in March 2020.
Bradley Davies, Commercial Manager of Saundersfoot Harbour, said:
"We've seen a huge increase in footfall to the area since the completion of the project's first phase, so we look forward to bringing something completely new and different to visitors and locals alike. HSBC UK has been hugely helpful in making sure we had the right finance in place to fit our needs and Andrew Drummond, our Relationship Manager, was able to offer his support and expertise throughout."
Phil Sargeant, HSBC UK's Area Director for South Wales, added:
"HSBC UK is delighted to be a part of the regeneration of Saundersfoot Harbour and understands its importance for tourism in the area. My team and I look forward to seeing the project complete in 2020 and the positive impact it will have on the Saundersfoot economy."
To celebrate the completion of the National Events Deck, the harbour will host an inaugural event, which will be open to the public, on 15 September 2018, including live performance of popular sea-themed movie scores by the Cardiff Philharmonic Orchestra, coinciding with the Year of the Sea.
HSBC UK is providing additional bridging loans to support phase two of the Wales International Coastal Centre at Saundersfoot Harbour, which aims to improve and provide excellent facilities for both locals and visitors.
The first phase of the project, which was also part-funded by HSBC UK, saw new outside mooring and racking facilities, redevelopment of a pontoon and enhanced disabled access to the area.
https://businessnewswales.com/pembrokeshire-harbour-transformed-into-major-marine-destination/
Saundersfoot Harbour
The Harbour, 
Saundersfoot, 
Pembrokeshire, 
SA69 9HE
Got a question?
Our friendly team at Saundersfoot Harbour will get back to as soon as possible with any queries you have about the new development or regarding the harbour facilities.